AN OPEN LETTER TO ALL AMERICANS  July 1, 2018 published on my FB page
Natural born, naturalized, undocumented or in between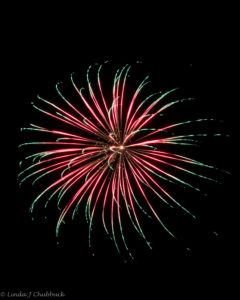 If you live in, love, or call yourself an American I'm presuming that you have some degree of love for this country.  I'm also presuming that
you can see that we are in one of the worst pickles we – as a nation – have ever been in.  It's pretty up close and personal this time.  
I am passionate about America: the founding principles, the lofty ideals, the opportunities we share and the general goodness of the American people (all of them).  The last few years however we have been at each other's throats and as anyone can see, that's pretty dang destructive to our nation as a whole.  And it could get worse, as we all know.  
So here's my letter to all of us, group by group, faction by faction, tribe by tribe.  I write this in deep abiding hope that what holds us together – calling ourselves Americans – is more powerful than what is tearing us apart.  Each of us is different and unique.  But we have this thing – this overarching love and devotion – to this beautiful imperfect country.  
Here goes:
To all you neo-Nazis and White Nationalists: you might be surprised, but I actually see your point.  I don't agree, but I see it.  America was founded by white, male slaveowners (some of our founders anyway).  So when you want to go back to that time and way of being, there's some accuracy in your rationalization.  BUT… the ideals those same white male slaveowners wrote contradicted their exclusive way of living.  Decades later, it became clear that those ideals needed to be honored in full.   Did you know that artists and writers and visionaries (like the Founding Fathers – FF for short) often write things beyond where they are able to live at that time? You can say they were "full of shit," or didn't really mean what they wrote.  But I believe they did really mean it, and eventually our people moved closer to their amazing vision – that All Men (and Women) are created equal and endowed by their Creator with certain inalienable rights. I also get it that you may be afraid of becoming a minority in America.  Yes, that could happen.  And there's no way you can stave that off.  Instead, I recommend not accruing anymore bad karma by brutalizing people of color.  Instead, try being an ex-racist (yes, it has been done before).  You might be surprised at how your life takes on a new and gentler "color," and you make friends you never thought you'd make.
To all you evangelicals: I know you believe Jesus has saved you.  I was "saved" once as well.  Thanks to our Founding Fathers you have freedom to worship the way you want to without interference. But also thanks to the FF so do lots of other people.  If you really study and pray about what Jesus taught I'm pretty sure you won't find anything about shunning LGBTQ people, about abortion, about praying in schools (remember you are always free to pray in schools, the teacher just can't lead everyone to pray), about not baking cakes, about banning Muslims… well you get the idea.  MAGA is nothing that Jesus taught.  Rather he stated – so clearly it has come down through the ages to us – the Greatest Commandment is Love the Lord your God with all your heart and with all your soul and with all your mind. And the second is like it: Love your neighbor as yourself.  If Jesus has really saved you, demonstrate it by measuring everything against Jesus' greatest commandments.   
To all you liberals: I know you believe (I've been there too) that you are completely right and the Right is completely wrong.  And any sarcastic and biting way you can make that point is completely justified.  But… in any relationship, what you put into it comes back to you.  The scorn and self-righteousness of the Left is part of what spawned the hatefulness of the Right.  Yep.  It is.  No one likes to be scorned and made fun of.  Also the conservatives-before-Trump actually have some reasonable points.  In the old days, Right and Left people of Congress actually talked to each other with some measure of respect and worked out solutions. I recommend crossing those ideological lines and having respectful conversations about issues that matter.  I recommend withdrawing your attention from the scorn and polarization and instead put your attention on building.  Reconstructing our national dialogue.  
To all you Trumpers:  If you still love Trump you have had to overlook more things than I can enumerate here.  Still, it's true that he has awakened a lethargic voting population, and given voice to the frustration and hatred of many who have felt victimized and unheard.  But if you like to cry "fake news" over anything that doesn't please you, I implore you – if you love America – to do your research.  Yes, evil-doers have created fake news, many on the Right, sadly, and some on the Left.  Still, to cry "fake news" doesn't make it fake.  It makes it confusing.  Do you honestly believe America can survive this intense polarization, corruption and hatefulness by finger-pointing and crying fake news?   I don't.   Do your research.  Think the immigrant children separation stories are fake?   Gather a group of journalists and photographers from your church or community and go find out.   "Truth exonerates, and truth convicts." (Oprah Winfrey).  The actual truth is untouched by the cries of fake news.  It will endure.   Whether our country will or not remains to be seen.   
To the LGBTQ community:  Twenty years ago I didn't know several of the words that LGBTQ stands for.  Now I do.  You are so brave and our world is so much richer because of your courage and creativity.  My advice for you?  Hang in there.  There's a long ways to go but you have become visible, and honored, and free-er in the last 10 years than most of us would have ever imagined. Honor yourself and your creative gifts and keep on keeping on.
To the immigrants from all nations:  Perhaps your family is light-skinned or has been here so long you are in no danger.  Perhaps you are more recent, or you wear a hijab, or a turban and you experience the hostility that has been awakened lately.  Perhaps you speak another language or have a strong accent.  I wish I could make things all better and I can't. But I can speak and live a truth: with the exception of Native American descendants, we are all immigrants and the children of immigrants, just some of us arrived earlier and some later.  Half of my genetics comes from ancestors who arrived in the early 1600's from England.  The other half comes from German immigrants 300 years later.  The German side of the family experienced hatefulness from neighbors during WWI. And probably again during WWII.  America is above all a nation of immigrants, including colonialists and land-grabbers who took over the pristine land from the native peoples and claimed it as their own.  I cannot stop the hatefulness, but I can tell you the truth.  Those who are hateful to you?  They are children of immigrants.  Don't let them fool you. Stand tall in your community.  As my Kuwaiti friend says, "assimilate and learn American ways.  But don't give up your faith and your community."  Claim your place as best you can and hope that America as a nation rises above this bitter polarization.  
To the Native people of America:  You and I both know there is no going back, and no un-doing of the wrongs done to you.  As I watch the immigrant children suffer from separation from their parents I am reminded of the suffering your people experienced when your children were taken and trained in the ways of the whites.  For me, I am so sorry. I cannot undo history but I can acknowledge it and ask forgiveness. You are the first People, the first Americans (though I know that was never your word for this land). My advice for you? Claim your heritage.  Study your heritage and renew it.  Study how your people interacted with settlers and the US government. Do your best to resist bitterness and instead stand in truth. You deserve acknowledgement, honor, and a good place in this country. I honor you for your courage in spite of everything at Standing Rock, and through the decades.  
To all People of Color:  I am powerless to stop the brutality aimed randomly at people of color.  But I am here to say I KNOW you matter and I KNOW you don't deserve that treatment.  I am so sorry for all the pain and injustice you have experienced.  I also acknowledge the generational damage done to all people of color through slavery and the aftermath of discrimination and Jim Crow laws.  I don't have the wisdom to give advice to you but my only thoughts are to focus on the connections with people of all colors, people who care about equality and justice, and as I said last paragraph, do your best to resist bitterness, and stand in truth.  There are so many wise and inspiring people of color contributing to a future different from the past.  
To all law enforcement of all branches:  I see your contributions and I am so grateful.  Virtually all of my interactions with law enforcement have been positive and I have an instinctively positive response when I see a patrolman (unless I've been speeding of course).  I invite you to lobby your departments to train in de-escalation and community involvement so that all members of your community can feel as safe and trusting as I do.  I'm guessing you would rather your city or town be famous for an innovative Community and Cops program than for an incident-gone-bad that results in the death of an innocent person, whether that person is a citizen or law enforcement.  There are ways to build those bridges and cross those lines with love.   
To all undocumented immigrants:  If I had my way you could all stay.  But obviously I don't run the country, and we now have reached a time when the persons in power are enforcing laws that have been on the books a long time. In addition they are making up new rules faster than we can deal with them. I get it that you have come from a dangerous and hostile world and logically see the US as a safe haven.  And suddenly, it is not.  I am so sorry for the pain you have experienced at our hands and the lack of options it seems you have, the danger in your home country.  I do not know the answers or solutions. I do know that you deserve to be treated humanely, and to stay with your children.  You are in my heart and my prayers, and those of many of my fellow citizens.  Don't give up hope.  America is not living up to its ideals at this moment, but the ideals are still valid.  Martin Luther King said, "I have a dream!"  He did not live to see his dream unfold.  Still his vision and the power of his work has inspired hundreds of thousands of others, and helped that dream unfold.  Whether you are able to stay in the US or must return to your own country, keep your dream of a better life, a better world, and safety alive. Find others to join you and change something for the better.   
The only way we can continue to live in relative peace in this beautiful land is to respect and trust each other more, rather than less.  Let love lead the way.  
Here are the simple but powerful things you can do, whichever group you find yourself in:
Remember America's founding principles of justice, equality and freedom for all.

 

Apply it to others, not just to yourself. What have you done today to honor another?
Make your Love an active principle.

 

Love in action looks like kindness, honor and respect. Create it everywhere you go. No matter what. Where have you been kind today?
Honor Truth.

 

Speak truth.

 

Research everything you share. Don't spread gossip, lies and propaganda.

 

Everyday, dig a little deeper for the real truth in some story you hear.

 

Be truth. What have you researched today?

 

Educate yourself about all these things.

 

Follow your curiosity with reputable sources.

 

Create questions.

 

Look for the answers.

 

History can teach us so much.

 

What have you learned today that you didn't know before?
Despite everything I remain an optimist.  If I'm wrong, I would rather live as an optimist anyway.  But hope and action and love are powerful forces.   I invite you, my fellow Americans of all persuasions, to join me in these actions.  Our beloved nation is at stake.  And it belongs to all of us. Let Love lead the way.   
Linda Chubbuck  June 2018